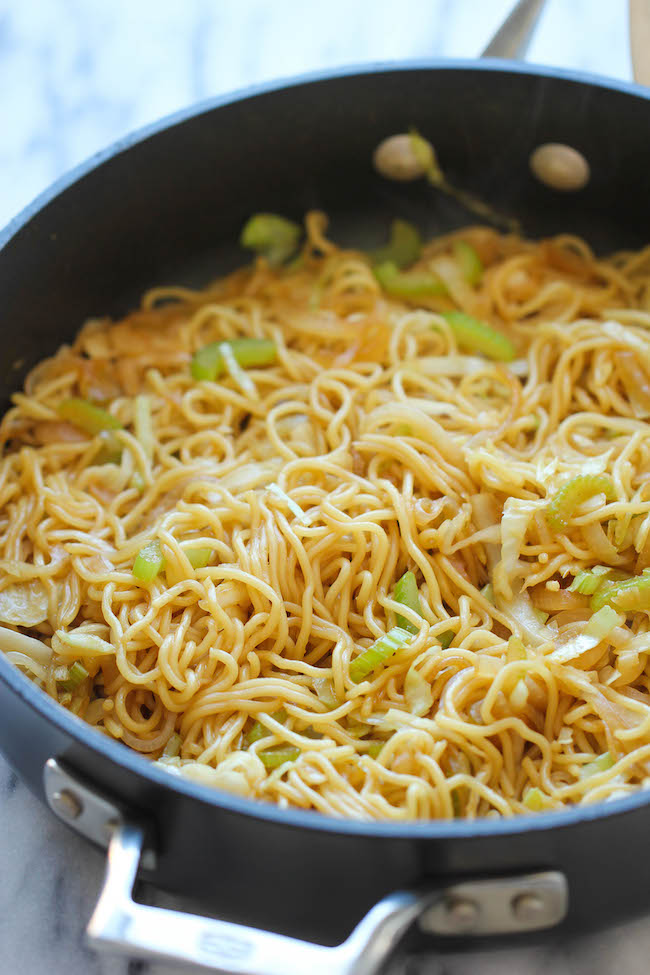 Ingredients:
-2 packages of noodles
-2 cups shredded cabbage
-3 stalks celery, sliced diagonally
-1 onion, diced
-3 cloves garlic minced
-2 teaspoons freshly granted ginger
-1/4 teaspoon white pepper
-1/4 cup soy sauce
-1 tablespoon brown sugar
-2 tablespoons olive oil
Instructions:
1. In a small bowl, add the soy sauce, the garlic, the brown sugar, the ginger, and the white pepper. Mix and set aside.
2. In a large pot with boiling water, add the noodles. When ready drain well.
3. Heat up the oil in a large pan at a medium heat. Add the onions and the celery until tender. Add cabbage and cook for 2 more minutes.
4. Add the noddles and the mixture you did earlier. Mix well for another 2 minutes.